RUAS at Penshaw Monument – Capturing History in 3D
RUAS has conducted countless flight operations over the years, but few have been set in such an idyllic location such as when a team of our pilots journeyed to Penshaw Monument in Sunderland. Looking down from its perch in the city's surrounding hillside, the striking landmark is visited by countless visitors from near and far every day.
Inspired by the Temple of Hephaestus in Athens, construction began on Penshaw Monument on 1844 and was completed in 1845 in commemoration of the Earl of Durham. In 1939 however, ownership passed to the National Trust, who maintain the site and the monument to this day. Visitors can enjoy the paths and routes that travel across the hillside or head directly to the top to admire the surrounding view as well as the Monument.
With such an iconic structure, RUAS had been tasked to create a 3D model of Penshaw Monument, something that they had been undertaking within several sectors including railway, offshore and infrastructure for years. With drone technology able to create these kinds of 3D models better than ever, it was a simple matter for our pilots to capture the data within a few hours.
Using the DJI Matrice 300 RTK, our RUAS pilots were able to plan safe and effective autonomous flight plans that effectively captured the Penshaw Monument from all angles that would allow for an overlap of the imagery, something that is essential when creating 3D models. And with the Zenmuse P1 camera attached that boasts 45 megapixels, it provides high-definition stills in order to capture the necessary detail for an ideal 3D model.
Co-ordinating with the necessary airspace and legal limitations, our pilots captured the necessary data in just a few hours, demonstrating that such inspection, mapping and survey projects are now more achievable than ever thanks to current drone technology and software. As a result, we're proud to show an interactable version of our 3D model of the Penshaw Monument here.
With its stunning features, the Penshaw Monument is a prime example of the truly spectacular and interesting landmarks that are dotted throughout the UK, even though this particular one is considered to be a hidden gem by many due to recently being overshadowed by its equally iconic neighbour, the Angel of the North, with our team having recently completed an impressive 3D model of the latter, which you can see here.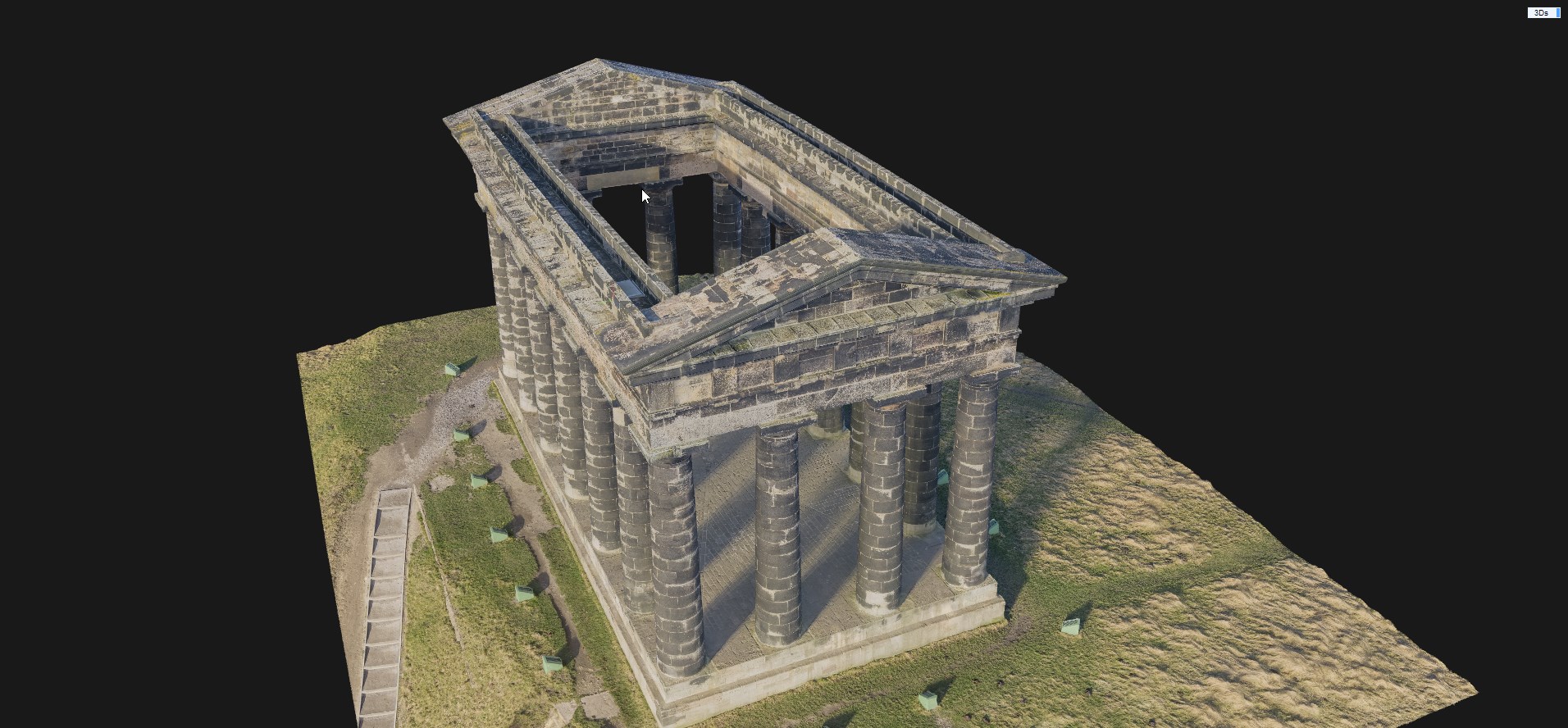 To see more about our work with 3D models you can visit our relevant page or to see what other services we offer and the rest of our work, you can visit www.ruas.co.uk or contact 01633 746170 / contact@ruas.co.uk for more details.